Housekeeping
Even though this course is on demand, it is also interactive.
If you have a question about any of the topics as you make your way through the course, just drop a question in the comment section and either me or one of my production team or even another member of the course will reply.
Change video playback speed
Feel free to adjust playback speed to suit your preference for processing these video lessons. See the screenshot below for instructions.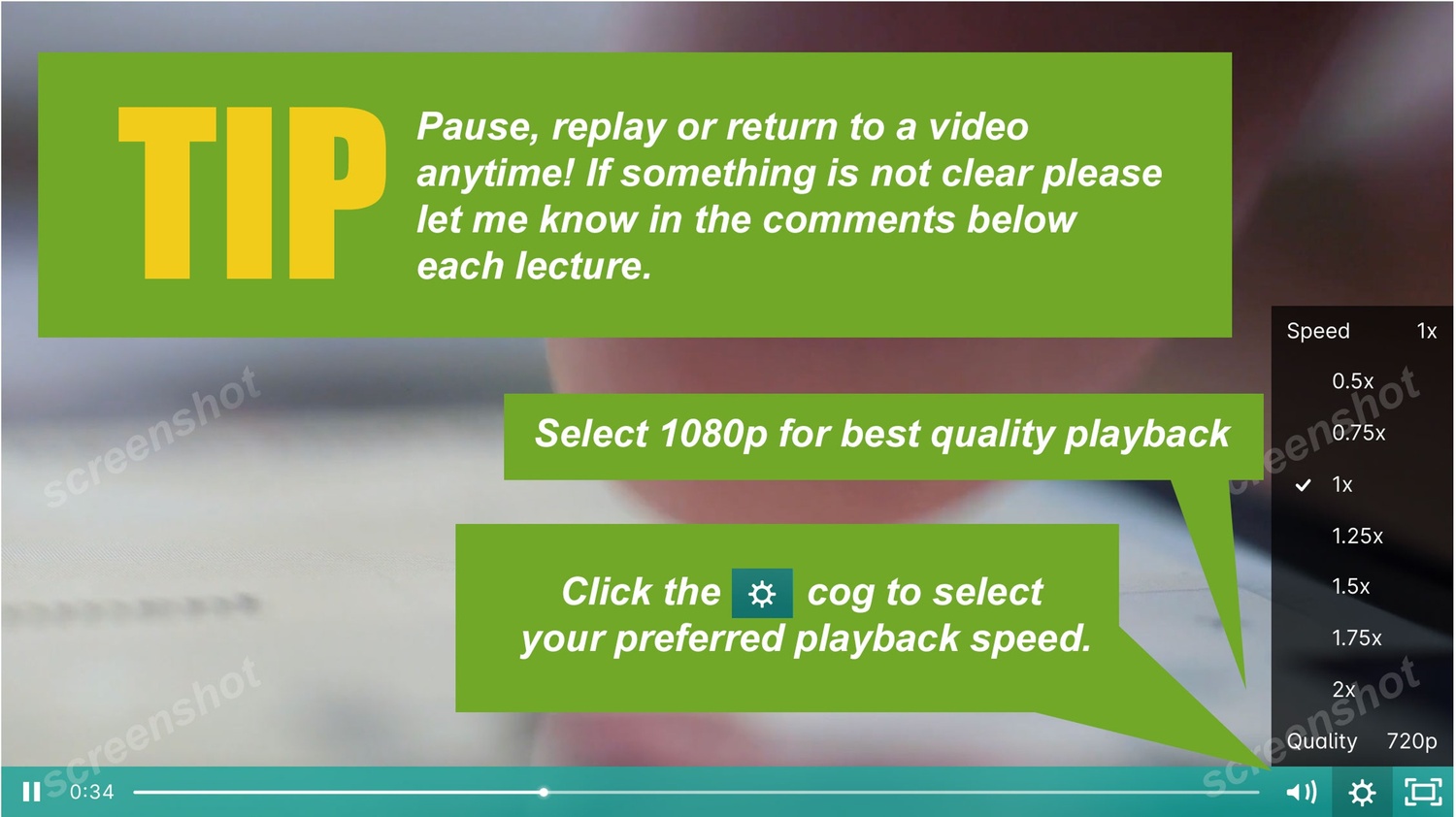 Feel free to contribute
If someone asks a question and you have an answer feel free to jump in. Everyone helping each other succeed is the kind of community we want to create here.
One thing - please make sure questions relate to the lecture that's happening above the comments area so answers can serve everyone in the course who might have a similar question.
Get feedback on your video challenges
When you complete each video challenge, get feedback on your work by uploading it to Youtube or the cloud or Vimeo and posting a link with a comment below the corresponding section within the course.
Keep it positive
When you're commenting on other people's work keep it positive and constructive.
Let me know if we missed something
Paddy will gladly create additional videos based on your questions if you questions highlight a gap in the lectures that needs filling. Just let us know if there is an area you would like expanded on.
Kind Regards,
Paddy McCann